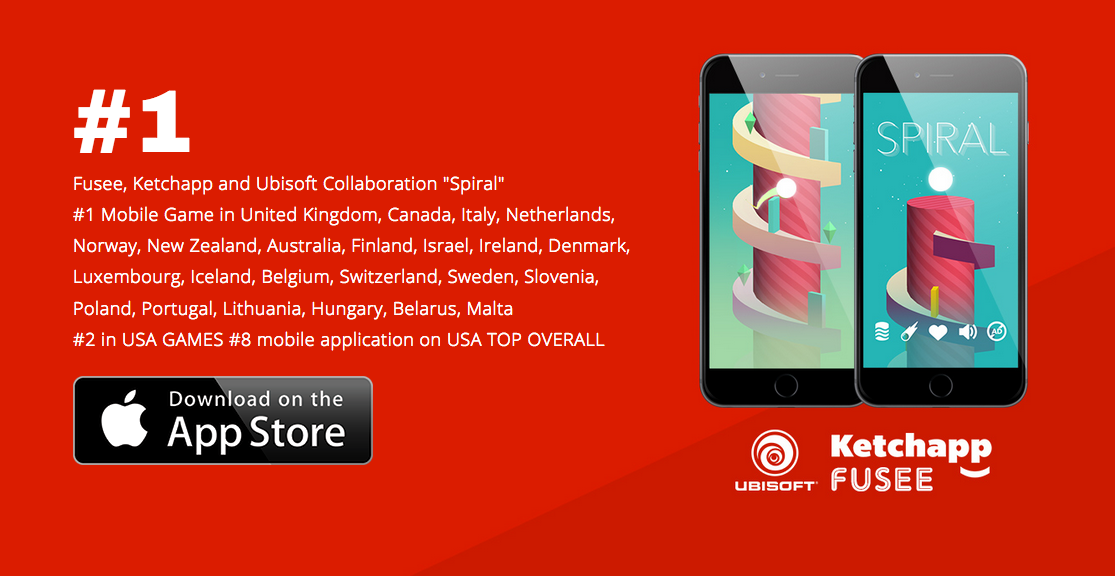 Our mobile game, a "Ketchapp & Ubisoft" collaboration, "Spiral" became a worldwide gaming phenomenon.
It has ranked #1 Mobile Game in 23 Countries, #1 Mobile Application Overall in 7 Countries.
Five days after it's release, SPIRAL has become #1 Mobile Game in United Kingdom, Canada, Italy, Netherlands, Norway, New Zealand, Australia, Finland, Israel , Ireland, Denmark, Luxembourg, Iceland, Belgium, Switzerland, Sweden, Slovenia, Poland, Portugal, Lithuania, Hungary, Belarus, Malta.
It has beaten "Pokemon Go", "Super Mario Run", "Pokemon duel", "Clash Royal" and many others and became #2 mobile game on USA GAME top charts. It has beaten "WhatsApp", "Twitter", "Netflix" and many others and became #8 on USA TOP OVERALL.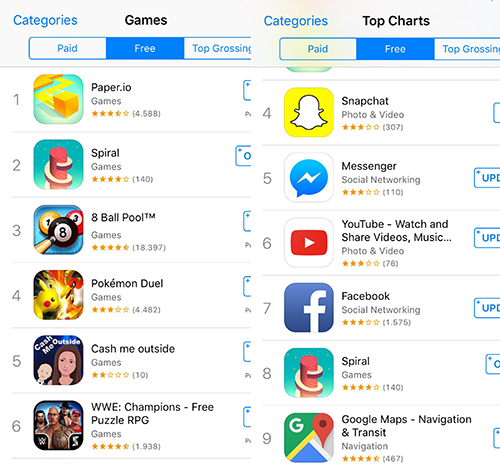 It has become #1 in UK Games Top Chart. It has beaten "Whatsapp" and "Instagram", became #4 in Overall UK app store.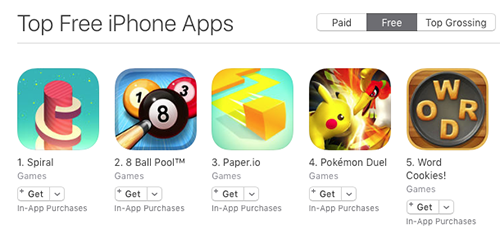 Millions of players get addicted and it keeps on growing.